Lake Buchanan Striper Fishing Guide Service
(830) 265-8633
Absolutely nothing compares to a day of fishing with family and friends. This is especially true when the fish won't stop biting. Lake Buchanan is famous for its natural beauty and incredible striper fishing. And while fishing is a relaxing sport, you might find that the fishing is so good on the lake that you don't have much time to relax.
Jackie is a well known and experienced Lake Buchanan striper fishing guide who guides fishing trips on the Highland Lakes in Central Texas. With 17 years of guided fishing under his belt, Captain Jackie is ready to provide you with an unforgettable of day of incredible fishing in Texas Hill Country.
Government stocking programs and volunteer efforts has made Lake Buchanan one of the hottest fishing destinations in Central Texas. Fortunately, the large size of the lake means there is plenty of elbow room to fish, even when other Lake Buchanan fishing guides are on the water. This means you and your party can enjoy the thrill of some of best striper fishing in Texas, while still enjoying the peacefulness of this beautiful lake.
Why choose Captain Jackie when searching through the long list of Lake Buchanan fishing guides? Personalized service, and a love for the sport.
Fishing is more than just catching fish; it's one of the rare opportunities in life to spend real, quality time with the people you care about. Striper fishing in Texas Hill Country is a chance to surround yourself with the natural beauty and tranquility this area offers, all while testing your angling skills.
One of the greatest joys you can have striper fishing is watching the thrill and fascination children have when they are learning the sport. Captain Jackie is an advocate for programs that give children the opportunity to learn the art of fishing, and is thrilled when he has the opportunity to teach kids to fish on his boat.
Captain Jackie is proud to be involved with the Fish for Kids program sponsored by the Texas Parks and Wildlife Department, and he also works with a 4-H support group that takes kids out fishing. When you love what you do for a living, you are eager to share it with everyone. Captain Jackie is a Lake Buchanan striper fishing guide who is eager to share his love for striper fishing with all of his guests.
What You Need to Know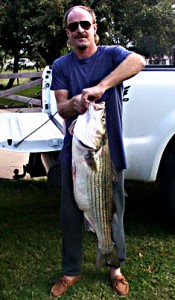 Captain Jackie will do everything possible to make your fishing trip as good as it can be. When it comes to fishing there is no substitute for hard work and experience. Your fishing trip can be customized to your needs and desires, and if you have any special circumstances that need to be addressed, please give us a call at Empty Pockets and we will address your concerns.
Empty Pockets offers half day (4 hour) and full day (8 hour) fishing trips for up to four people on Lake Buchanan, and another Central Texas Highland Lake: Inks Lake. Empty Pockets specializes in striped bass fishing on Buchanan Lake, but there is also fantastic white bass, and hybrid striper fishing on Lake Buchanan and Inks Lake.
Other species of fish in the lakes include catfish and crappie. Depending on the time of year, both catfish and crappie can be stellar. It's possible to customize your trip to target multiple species of fish in one outing. Talk to Captain Jackie about your trip to see what's available.
Fishing for hybrid stripers is becoming increasingly popular. Hybrid stripers are tons of fun for everyone because there are plenty of them in the lake, they are hard fighting fish, and they are excellent on the dinner table. A hybrid striper is a cross between a striped bass and a white bass, and they seem to have the best qualities of each fish.
Captain Jackie will take your fishing group out in his new deep V 22 ft. Quest Center Console with walk through doors and a T-top fishing boat. This vessel comes equipped with a Honda 250 engine, and compartments for your ice cold beverages and snacks that are built right into the console. His boat is outfitted with the latest state-of-the-art electronics and Lowrance graphs – including a GPS troll motor and Supernova LED fishing lights to help make finding and catching your fish easier. Captain Jackie's boat provides clients with plenty of room for comfort and all of the amenities to make your day on the water unforgettable. LED lights make for easier bait catching too!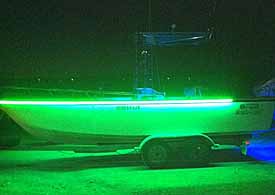 On your striped bass fishing adventure all of your bait, rods, reels, and tackle are included. When your trip is done, Captain Jackie will clean and bag your catch so it's ready for the frying pan when you get home. All you need to bring is your own snacks, beverages, and fishing license. Also, there are plenty of lunkers in these Central Texas Lakes, so don't forget your camera!
Empty Pockets Wants to Take You Fishing
There is only one way to describe the fishing in the Texas Hill Country – INCREDIBLE! Lake Buchanan is literally loaded with fish. Often, you can see birds diving on massive schools of stripers hitting bait directly under the surface. There are days on these Texas Hill Country Lakes when it seems like you always have a fish on the line. Whether you are planning a fishing trip with friends, a special day for your work staff, or just a day on the water with your kids, you will have an unforgettable fishing experience.
If you're looking to catch a true monster, there are plenty of trophy sized stripers in the lake. Whether you like catching crappie, catfish, stripers, hybrid stripers, or white bass there is something in Texas Hill Country that will get your drag singing.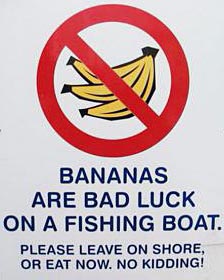 Because these lakes are located in Central Texas, they are easily accessed from many locations. A day of quality fishing with Lake Buchanan striper fishing guide Captain Jackie is one of the most memorable things you can do in the great state of Texas. Call Empty Pockets today and customize your own unforgettable day of fishing.
When you love something, you want to share it with everyone. Captain Jackie is a Lake Buchanan striper fishing guide who wants to share his love of fishing with you and your friends or family. Join us for a day on the water, and we guarantee you will end the day with a smile on your face.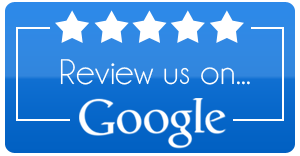 Now Accepting All Major Credit Cards